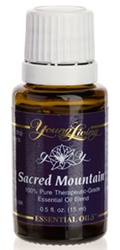 Hello Healthy Living Enthusiasts–especially those interested in those lovely essential oils I use!
Young Living just sent through a mid-month newsletter.  And there are TWO things I want to give you a heads-up on…because some of you have asked about getting these oils–and being able to purchase at wholesale (24% saving) instead of retail.  And also, former Young Living members / distributors have asked about how to reinstate their membership (again, mostly for the buying wholesale savings).  Perfect timing for both….  Just 'fyi'…and to share.
1.  New Members Enjoy a Free $40 Product Credit!
From January 15 through February 28, new distributors can receive a free $40 product credit just for signing up and placing an order!
To take advantage of this unprecedented offer, new distributors must join Young Living during the offer period by choosing one of our Start Living kits and placing an enrollment order of at least 100 PV.  (Everyday Oils kit qualifies for this one, as does the Thieves healthy home care kit.)  Their account will then receive a $40 credit to be used toward any product of their choice.  (Stress Away maybe?)  Visit youngliving.com to learn more.  (Start Living kits already include a $40 coupon toward a diffuser, so this is an extra-nice promo.)




2.  Distributors May Reactivate Today with No Minimum Purchase
Through March, distributors may reactivate their accounts with no minimum purchase … !  ($100 purchase was normally required.)  You can also choose to reactivate under a different person than you originally enrolled under.  Having said that, I also want to say that I would be delighted to have you enroll under my Young Living Member Number, 1058621...that is, if you are no longer in contact with your original enroller / sponsor, or circumstances have changed.
You can reinstate by calling the Customer Care number found here.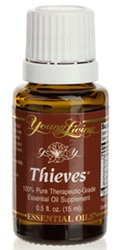 One more note:  My informal Essential Oils for Beginners Class is NEXT Monday, January 28–the 4TH Monday this month, instead of the usual.   Details.  Call or contact me with questions.
And yes, you CAN just purchase one bottle or product at retail by itself to try it out.  Order / Purchase Here
Anne 🙂