Think of this random Universe where everything is possible. The organizational skills belong to Law of Attraction. If you will relax and allow Law of Attraction to do the organization and the managing, then you can spend your time doing the things that please you.
—Abraham
Do we dare imagine, relax, and allow; and then look forward with delightful anticipation?
Here's another way to play, to entertain your thoughts and time:
Leverage your time more by spending a little more time every day imagining and a lot less time every day doing. Do a little more imagining and a little more less doing. Until eventually most of what's happening is happening in the cool, calm, anticipatory state. Just imagine yourself into the successes, and watch what happens. Imagine a little more and act a little less.
—Abraham
And if you're more of a science-type, take a look at Greg Kuhn's work.  Just finished his "Why Quantum Physicists Do Not Fail" book, where he explains the evolution of Science over time… and how one failed experiment shifted everything.  Love his blending of all this–and his stories that make it fun.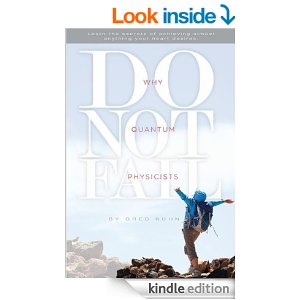 How about a little more re-story-ing and imagining differently.  Play with some of that with me and other … Dates and details.
Have a great week!   – Anne 🙂