Self-care, Boundaries, and a Perfect Life
A Perfect Life class brings all these together.   There's a divine dance between knowing ourselves and working in this world, being of service to others.
Consider what a Perfect Life means to you?  These are some desires that play into mine.  Maybe some of them are yours. too.  Take note of them.
Make your list of everything in your perfect life.  Note how you love feeling, and who and what contributes to that.
Standards and Boundaries
These are about giving ourselves Enough Space and Time around us to feel safe, peaceful, and free.
Unless you like and thrive in drama…
Think of a mote around a castle or a gated community.  In your space, that you own and inhabit, access is granted when desired, and you are able to come and go freely with ease.
Life gets messy and challenging sometimes.  And we are better equipped than we might believe to navigate those and shift their energy.  Setting healthy boundaries and up-scaling personal standards, and a circle of women, delightfully supports and strengthens our Core feminine spirit needs.
Monday Mornings Are Mine
Every week day and all weekend, women take care of the needs of others.  And many bemoan, dread, and dislike Monday Mornings.  I propose a "Monday Mornings Are Mine" experience instead.  It will be focused on living well, raising our standards, honoring our  energy.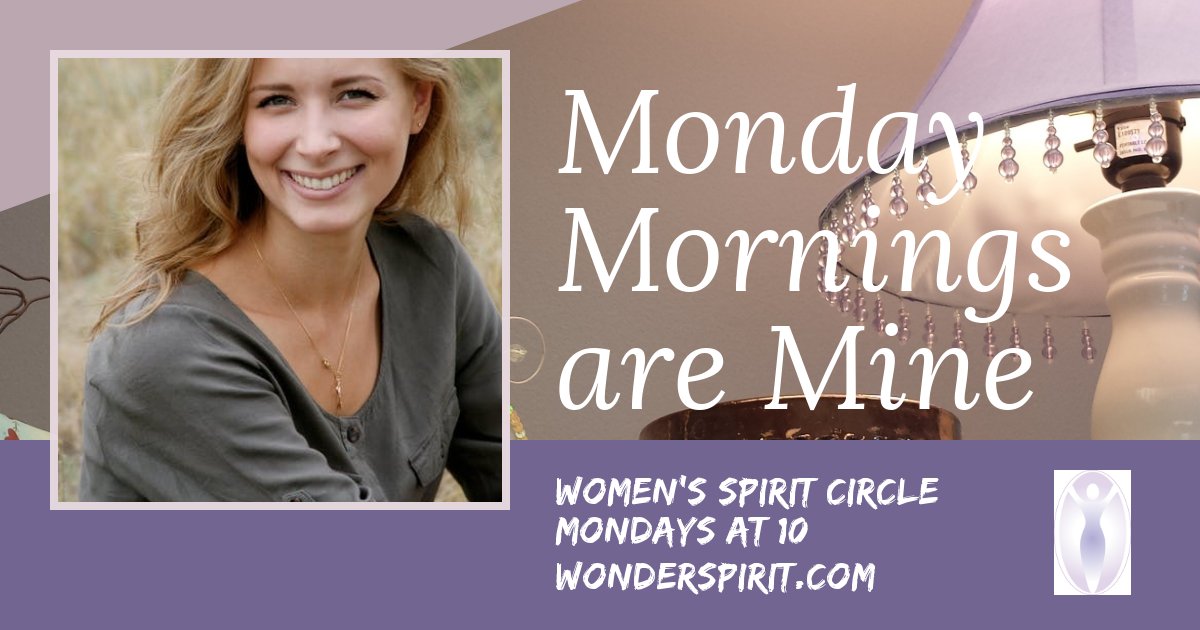 Early on, one of the things I realized about my energy is that it required quiet time for myself in the morning.  A morning walk and coffee creative space.   At the time, I worked in the corporate world…seemingly inflexible.
Yet the company had a wellness program, and I knew I and a lot of others frequently left work later than 4:30 or 5.  One day I put together a proposal and scheduled a conversation with the VP of Human Resources, my boss.  I wanted morning time for me; and perhaps they wanted someone available 'extended hours' for employee assistance in the evening.
They agreed, and both of us got what we wanted and needed for the good of all.  I loved it!
2 Things:
 If you want help creating a proposal like this for yourself, I'm happy to assist.  Book an appointment and let's do it.
Monday Morning Women's Spirit Circle calls begin Monday, August 6.  Join me!  You'll LOVE this energy infusion of feminine spirit.
Anne