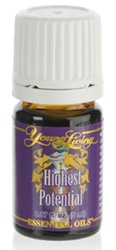 Monday, Feb 17.  Essential Oils Wellness Hour.  Learn the health benefits of therapeutic-grade Young Living Essential Oils and NingXia Red for immune support, everyday uses, and more.  6:30 pm at Kindred Spirit Center.  RSVPs required.  More
Personal Renaissance Circles begin  Tuesday February 18.  Like Summer's Beach Group, we'll be using what we're reading as a backdrop to spirit food and conversations that inspire our life and work.   Our reading will be from The Architecture of All Abundance.   In our circle, all participate, bringing a selection they want  read out loud.  It is spoken, heard; and conversation goes where it needs to.  What one is inspired to bring, another hears at the perfect moment…  divine soul work and spirit presence…  Tuesday's circle is via teleconference call.  Register / Details
Friday, Feb 21.  Third Friday Technology Share.  These are business technology learning and sharing sessions, held in-person at the Kindred Spirit Center, 1 – 3 pm.  Complimentary for everyday goddess community members.  Biz technology and tech projects can include Word, Excel, PowerPoint, creating a Facebook Page, setting up a blog, web site building, writing a newsletter, learning about LinkedIn or Twitter, writing a short bio, etc.  RSVPs required.
Personal sessions by appointment.