Eat Pray Love Made Me Do It… is a whole book full of stories and letters from readers of Elizabeth Gilbert's book, Eat Pray Love.  Surely, a testament to the power of reading a single book.
One chapter-story is simply titled Someone Like Me, from a woman who found great encouragement that someone like her had already been where she was and had come through it and been okay.  If someone else like me can do it, I can too is a powerful lifeline to hang onto — and we all need lifelines  Sometimes, they're what we're reading.
May your daily reading be an encouraging, inspiring lifeline to your highest and best version of you!
---
Additional Experiential Lifelines:
Soul Camp 2016
is open for early-bird enrollment.  An introspective day-camp retreat weekend, October 7-9, on a beautiful private estate, with me and a few of my friends–who happen to be awesome wisewomen and gifted in their field. 
More info here.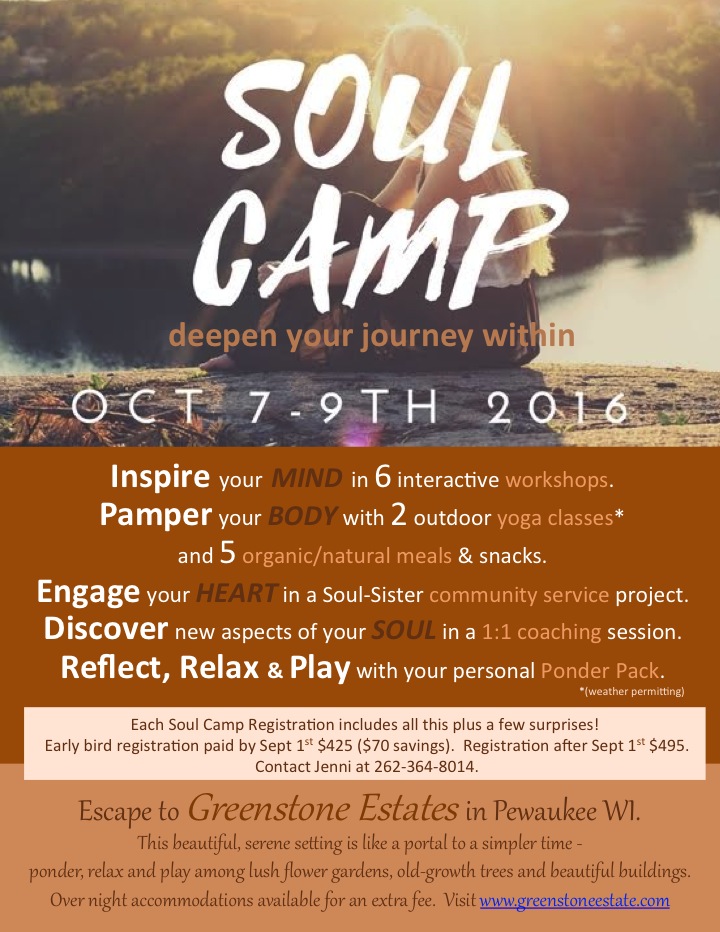 Wellness Wednesdays in Wauwatosa, 10 am to 2 pm.
  Kim Hall (Playing with Oils), Margaret Stoiber (Mid-day Meditation) and I (High-Level Wellness) met by 'chance' at an event there.  We loved each other's workshops and energy so much, we ended up proposing Wellness Wednesdays.  Unity accepted and welcomed us.  Since Mid-July, four of us have been enjoying an amazing time, offering experiential classes and resources that are different from mainstream and most corporate places…  We're expanding who we are, and bringing you on the adventure with us.  Introvert-friendly mind-body-spirit mindfulness,  meditation, learning; not noisy and pushing like a gym. 
More details here
.
Personal, private class experiences are available if you prefer.  Being a 'lifeline' is one of those
things I do
.
Tell better-feeling stories, and read them too. Enjoy.  – Anne