I'm offering this class here tomorrow afternoon, 2-5 pm.  It's a simple spirituality class with a Seeker's Toolkit.  It's for those who are simplifying a lot of things in their life, and exploring spiritual matters a little more.
It could also be helpful for those facing family gatherings this holiday season, where diverse beliefs and traditions and expectations are present.
Simple Spirituality.

The art and elements of Spiritual Path-choosing … and  path-making.  A self-empowering Seeker's Toolkit™ creating clarity, confidence, and freedom in your evolving personal maturing, deepening, awakenings.  Spiritual concepts, new thoughts and language, bridges across traditions, religions, and personal paths.
Family, individual, or groups.
Tuesday, Nov 14 |  Spirituality 121 | 2 – 5 pm | $45 | Kindred Spirit Center, Waukesha
I no longer believe everything I did as a child… at least, not in the same way.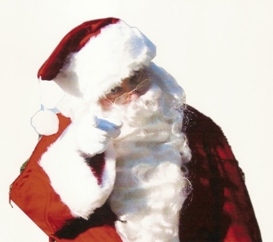 How about you?
Inspired by and led by a muse … lighten up … and light up … your spirit of life…
Warmly,
Anne