Self-loved and Soul Happy begins now.  Happy Me 2018 DAY is January 6, 2018.  All three of us–Janet Golownia, Laura Dodge, and I–will be sharing what we know and who we are generously.  The synergy and soul that each of us is bringing already energizes me!  I love these women — and how much joy there is when we're together.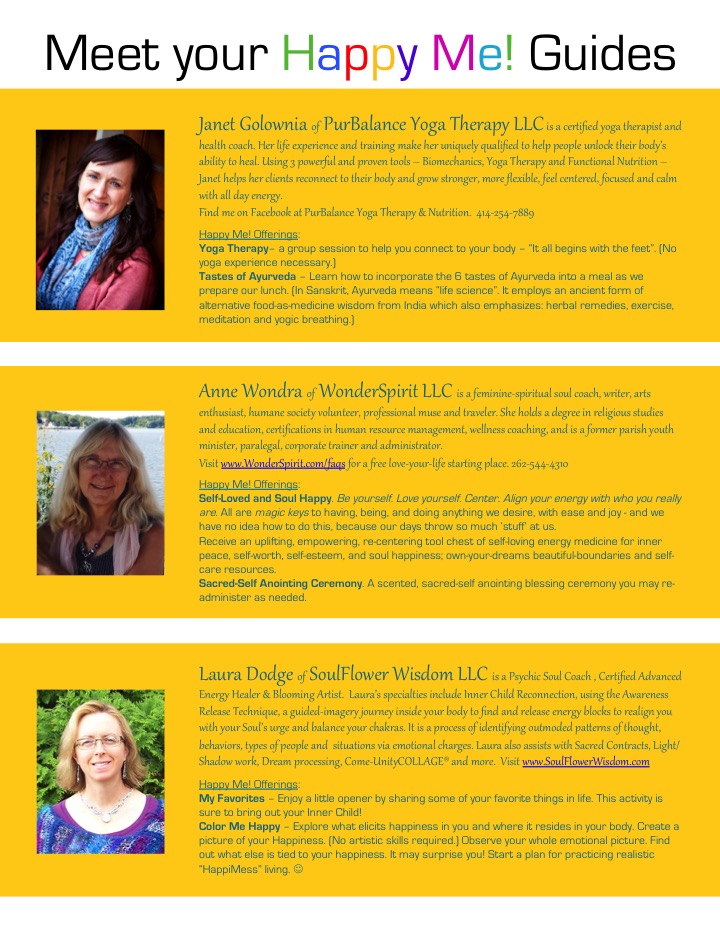 Self-Care BOUNDARIES
Boundaries, voice-finding, and what we tolerate that drains our energy and happiness is surfacing more these days.  If that's you too, this easy-to-remember, four-step process on setting boundaries will help:  Inform – Request – Insist – Leave; and there's an audio with examples included.
Take a few minutes — or more than a few — to indulge yourself in more self-care.  You're worth it.


Take very good care of your self:
Join us for Happy Me! 2018 Day January 6.  Tap into a Special Offer program.
More to come.  This is Our Life… in process, on purpose.
Warmly – Anne